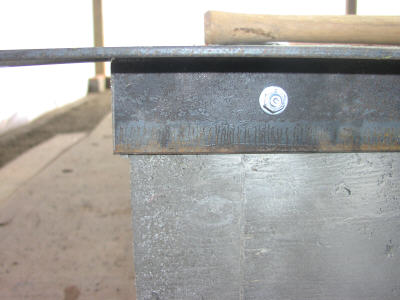 After drilling into the concrete, bolts were installed to connect the angle iron.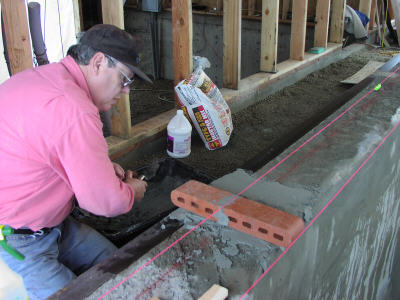 The first 2 bricks - only 698 to go!!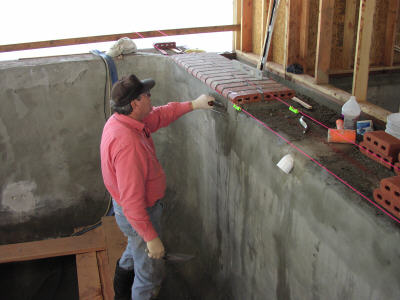 Down into the pond to smooth out the mortar as he installed the copies. The water under the scaffolding was still about 3 feet deep at this time.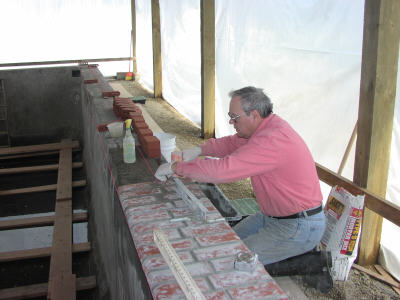 Slow but sure - leveling each set of bricks as he moved along.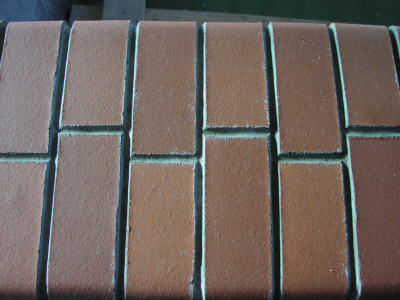 Bricks after a muriatic acid bath - note the staggered seam line.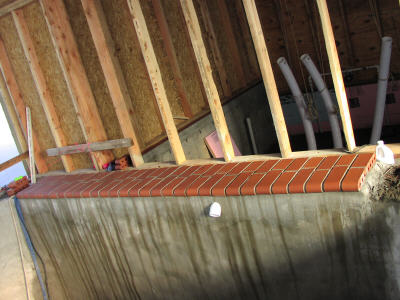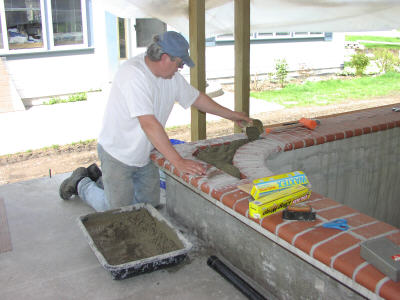 Gene rented a mason saw and we customized the corners