Gene has nearly finished the deck - we're using the quarantine tank now, and the new construction gives us a great area to check on a koi or even do a little medical work if need be.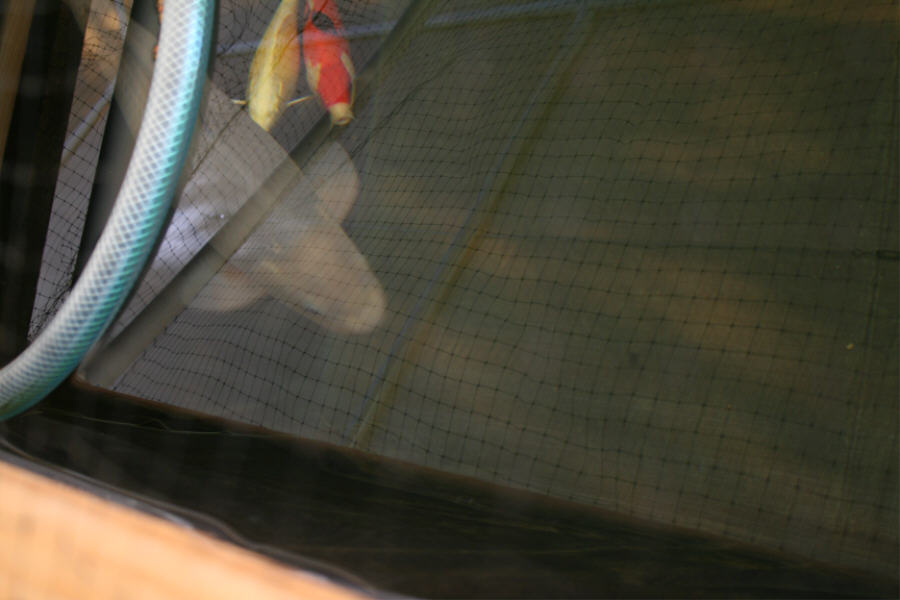 Two our newest arrivals, Lemondrop and Nicky were happy to have a friend, Sara, while they settled in the quarantine tank. They were the first to try it out, and it's working just like it should - easy to heat and clean, protected on top by a cover and the awning tent serving as a temporary roof.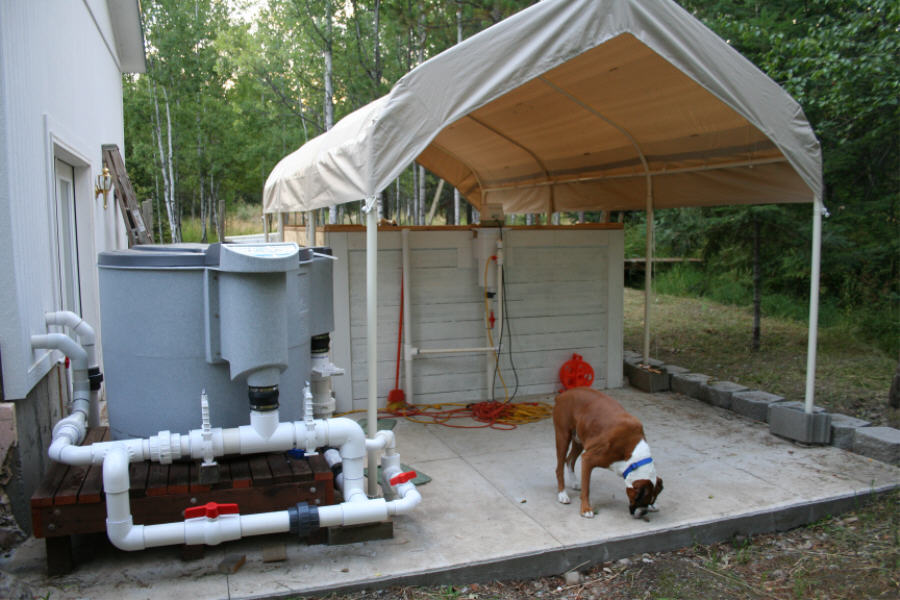 As you can see, the quarantine facility is completely isolated from the pond inside the building. The Nexus filter and all the plumbing are dedicated to the quarantine pond only.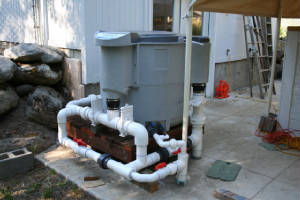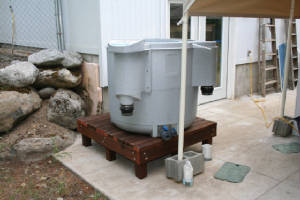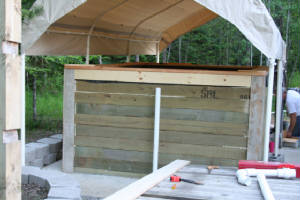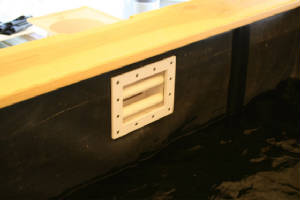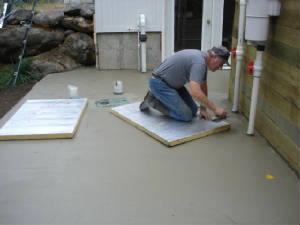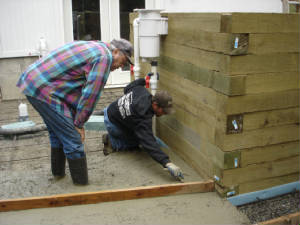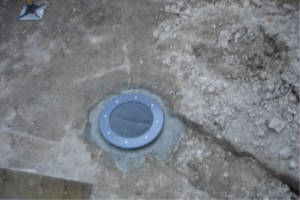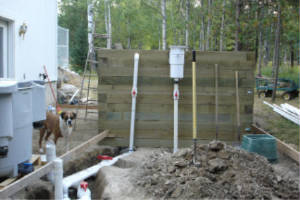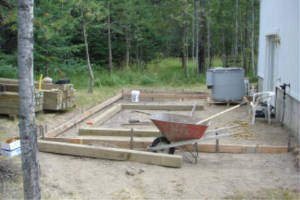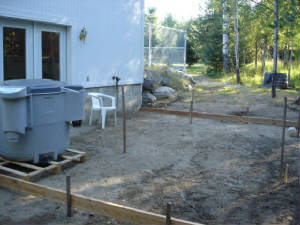 Construction of Quarantine Pond Started Fall 2006
5 feet high 8 feet wide 10 feet long - this gives us the ability to isolate koi in a safe environment with a separate filtration and ultraviolet system. The water can be heated separately from the main pond inside the building. This enables us to use heat treatments to avoid contamination of KHV into the main population and keep fish separate for a long period of time. Gene has built in most of the plumbing features of the big pond, such as bypassing filters during treatments or draining lines in the winter.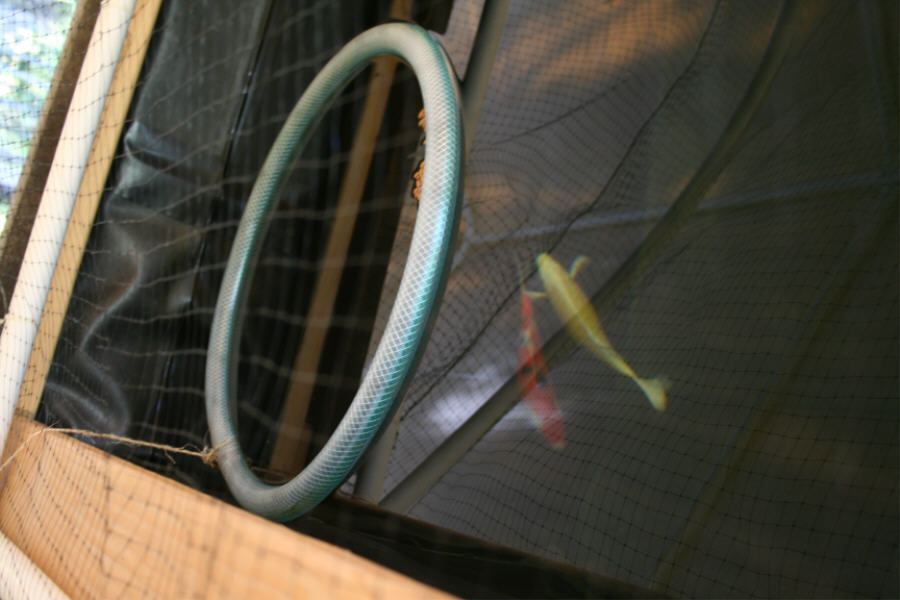 Once they figured out that the feeding ring wouldn't hurt them, they wait anxiously for their next treat.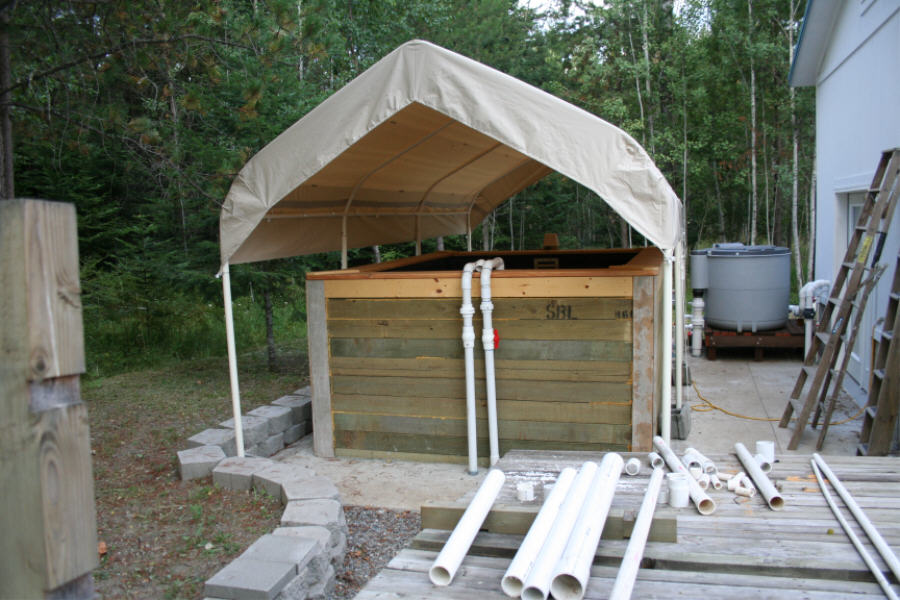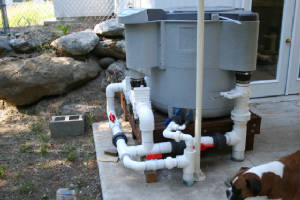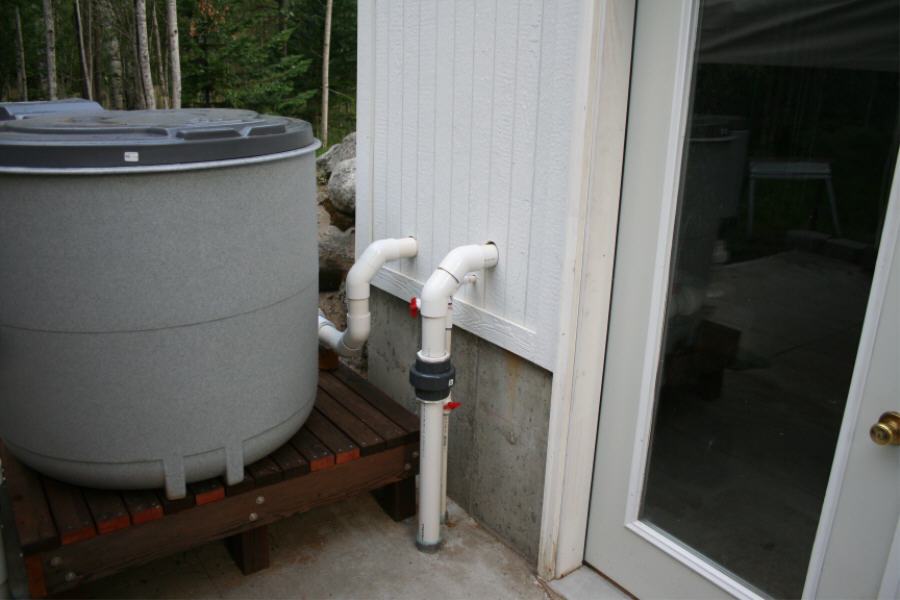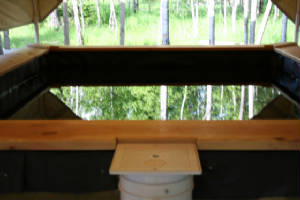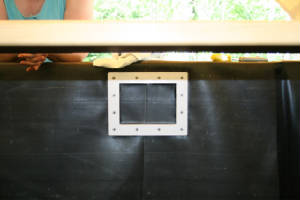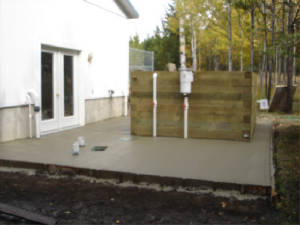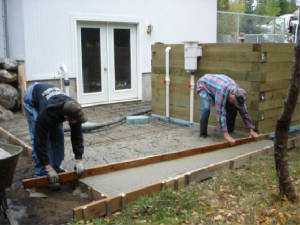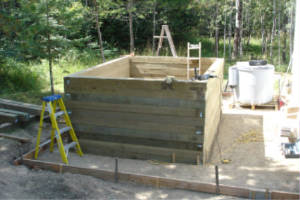 .
View from back side. The Nexus filter will sit just outside the equipment room. The pump inside the building will feed water back through the system after it has been heated.
The pond will be basically above ground level since the ground water behind the pond building will be right up to the surface during the spring runoff. Lots of rebar in the concrete should keep the structure stable.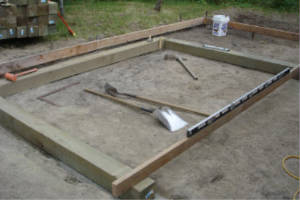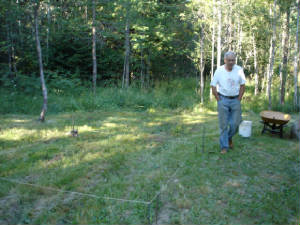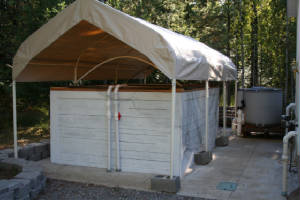 Eventually there will also be a narrow deck at this end - we will be able to back truck or trailer right to the edge of the quarantine tank to load/unload koi that need to be quarantined - stay tuned for more construction photos!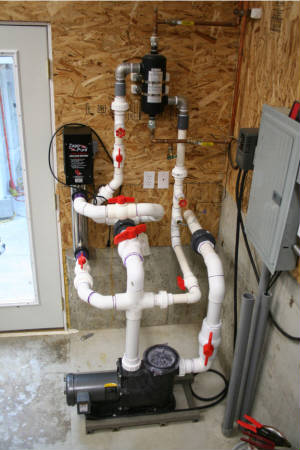 The dedicated pump, air pump and UV unit are located inside the equipment room to protect them from the weather, but the lines never interact with those that support the "big" pond.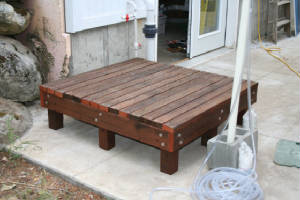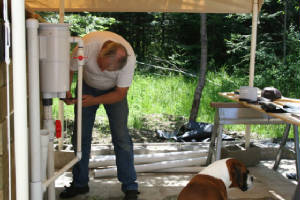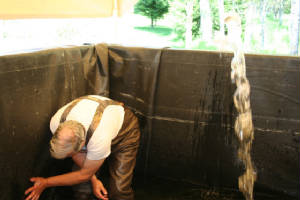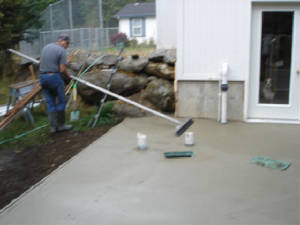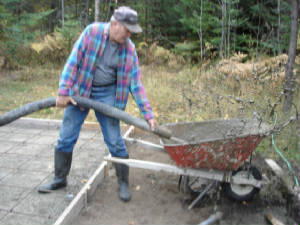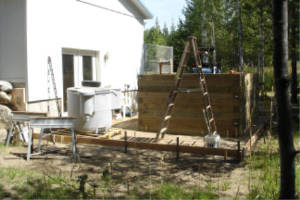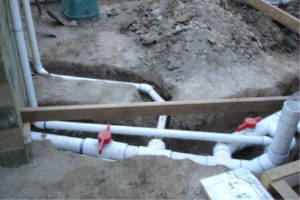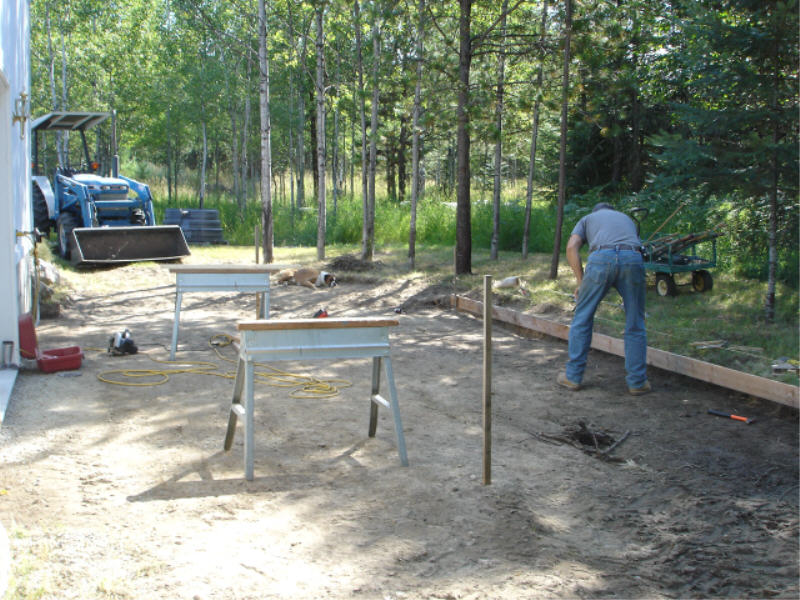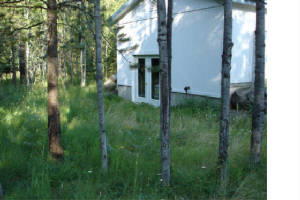 Before we broke ground - this quiet and serene edge of the Aspen grove behind the equipment room had no idea what was in store for it.