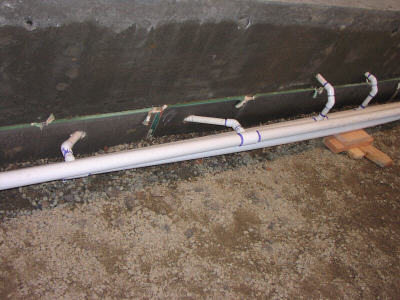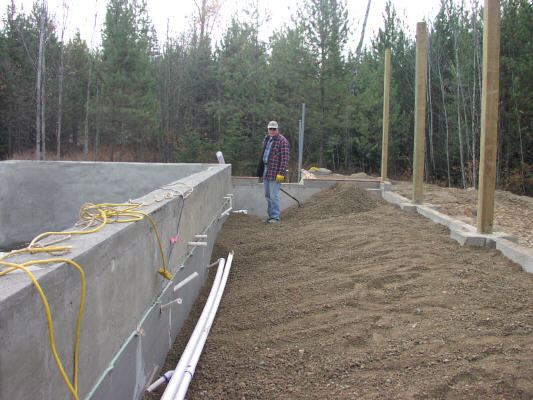 Gene shoveled select fill gravel to cover the plumbing that finished around the new pond--now it's all under a concrete floor.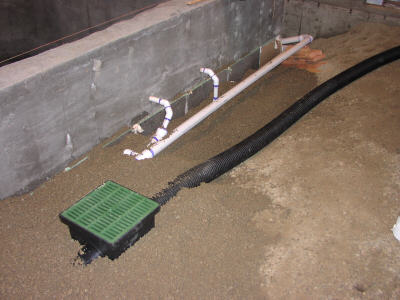 After shoving lots more gravel, the floor drains on both sides of the pond are in place--now they're permanently set in the concrete floor.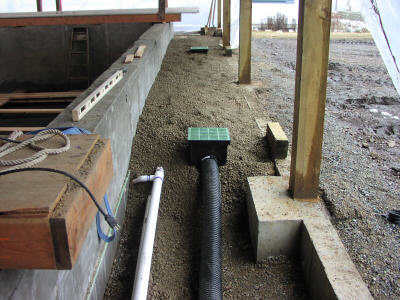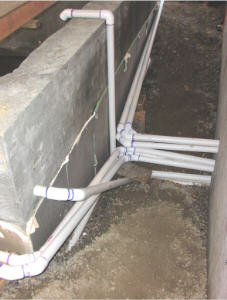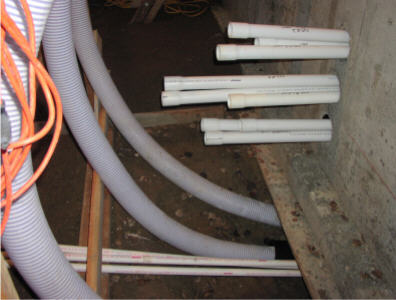 Below you can see Gene down in the trenches beginning the plumbing for the equipment room. A water line was brought into the side of the equipment room and will be plumbed to fill the 3000 gallon reservoir tank and subsequently the pond.